Custom Shed
We work with the finest building materials
Sheds are great. You can customize a shed to fit your storage needs. Maybe you just need somewhere to store the pool chemicals safely. You might want to consider using it as a pool cabana. Wouldn't it be great to organize all your seasonal items in one place?
Chicagoland Garage Builders skilled craftsmen will build your shed with the finest building materials.
Sheds
It seems that the longer you live somewhere the more you accumulate. You put as much as you can into the basement, the attic, and the garage. Everything seems unorganized and you forget where you placed it. It becomes a chore just to find it. You quickly discover you are out of room. What do you do? You need a place to keep all these things and you need to get organized. Why chance denting the car pulling out the bicycles. You should consider having Chicagoland Garage Builders® help you get organized. Contact us for your free no cost no obligation consultation and estimate for the shed you need.
Your custom shed is built from the ground up
Our custom sheds are unlike mass-produced sheds. Your custom shed is built for you by experienced craftsmen. Your custom shed will be completely tailor-made to your requirements. We build on site with your individual yard's configuration in mind. Your shed can be created to match the exterior and trim of your house which would result in increased equity.
Our sheds are built tough to last
Most metal sheds tend to be made of flimsy paneling and are also very susceptible to denting. They also come in limited colors and sizes. Most metal sheds will rust and corrode over time. Metal sheds will also have sharp edges, which is a concern.
Custom Shed vs. Metal Shed
One reason a Chicagoland Garage Builders® custom built shed is a good choice is the fact that you can customize it. You can customize the size, design, exterior finish, roof, and anything else you can imagine. Another primary consideration is durability.
A custom shed will stand up to the heat of summer and the cold of winter. Unlike a metal shed, it will not be easily knocked over in heavy winds.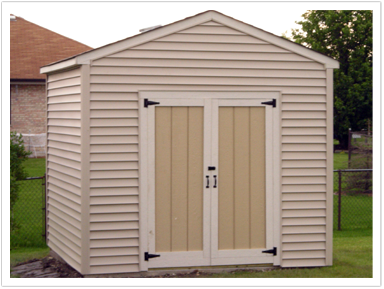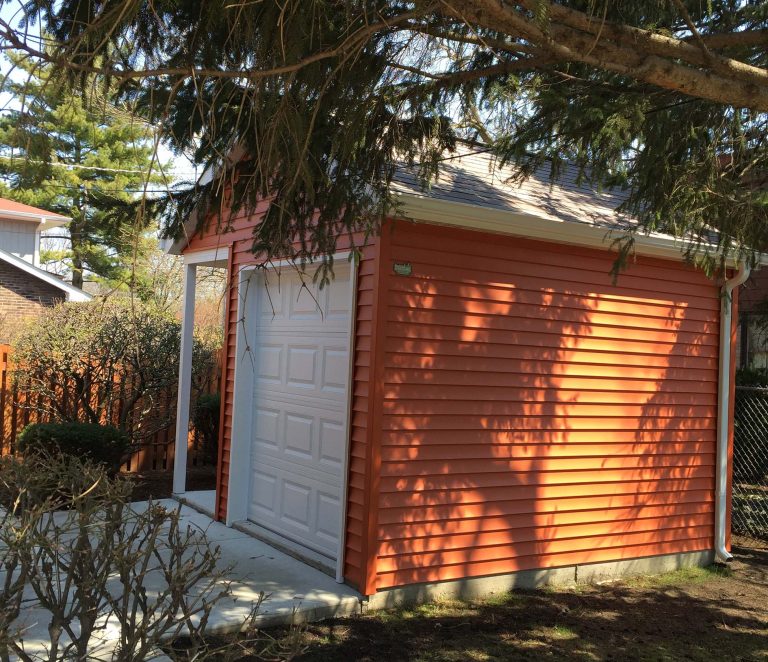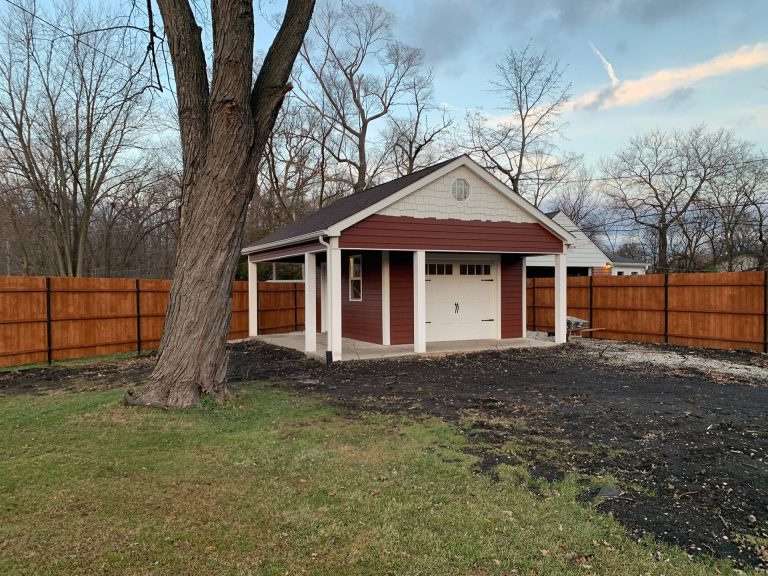 Speak to our staff to begin planning your next project