When to Replace Your Old Garage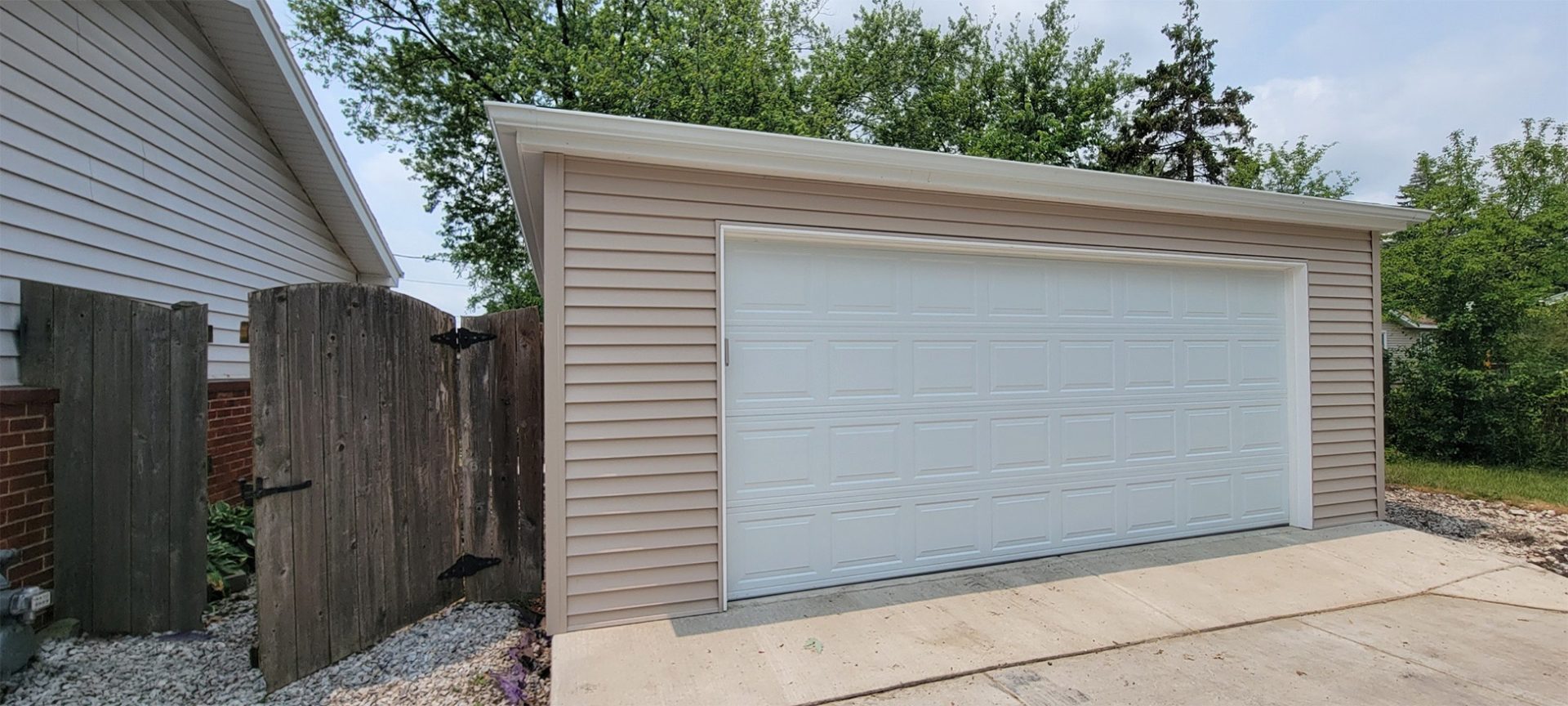 Does your garage have lots of wear and tear? Could it be time to replace your old garage? Although a garage can last many years, there does come a time that replacing the garage is essential. If you're putting your house on the market, you may want to put up a new garage or at least repair the one you have in order to get top dollar for the sale of your home.
The professionals at Chicagoland Garage Builders can help answer all your questions about replacing your garage. We are licensed contractors who have years of experience and expertise in the field. Call us today at 708.442.7243 or fill out the form on this page and we'll contact you shortly.
The Signs its Time to Replace Your Garage
Your garage may look just fine on the outside but there may be other reasons it's time to replace the entire garage. Some of the following may be a reason to look into a replacement.
Repeated breakdowns or persistent noise
Increase Curb Appeal
Safety Features
If your garage is costing you money for service calls, labor and/or parts, you should consider a replacement of the entire garage. Services calls will add up over time and it's possible that you can get a brand new garage for less over time.
Increasing your homes curb appeal may be something you're looking to do if you're looking to sell your home. Consider a new garage to add that curb appeal and get your home sold or what it is truly worth.
Call Us Today
Chicagoland Garage Builders use quality products ad materials. We are happy to help you determine the next steps in building your new garage. We offer affordable pricing and are environmentally conscious.
Call us today and we can get started as soon as possible on your new garage. Our number is 708.442.7243 or you can fill out the form on this page and we'll be in touch.
Contact Us
Enter Your Info Below: