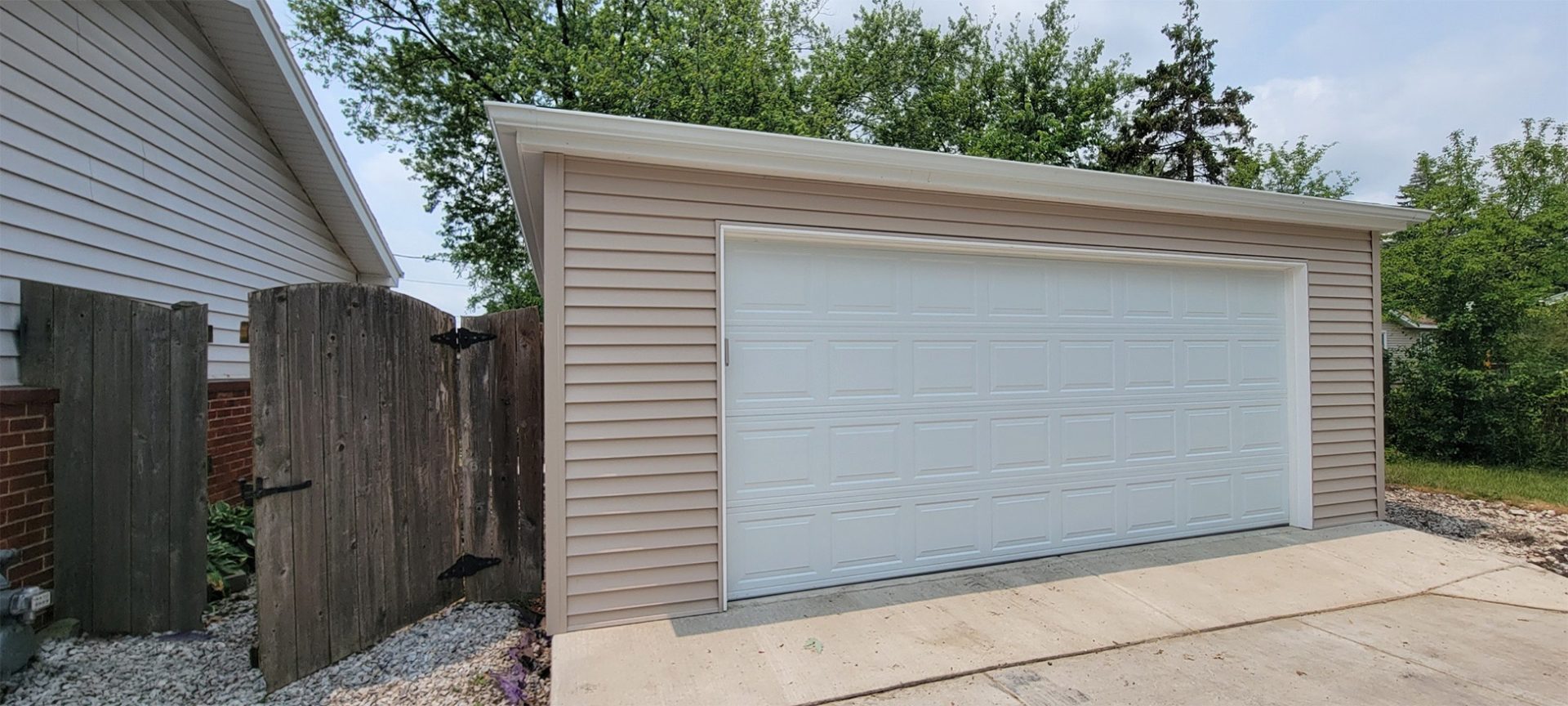 Chicagoland Garage Builders are experts when it comes to all services in relation to garages and garage building. We have years of experience in providing our customers with customized residential garage construction.
Our garage builders make sure that every garage built is in compliance with all local building codes. The team of garage builders will walk you through the entire process, step-by-step to make your experience as easy as possible. The garage builders at Chicagoland Garage Builders are capable of providing our customer with expert services all while staying within your budget.
For more information on how the garages builder at Chicagoland Garage Builders can service your garage needs, call us today at 708-343-5200. You can also get in touch with one of our knowledgeable representatives with any questions that you may have by simply filling out the online request form on this page.
Full-Service Garage Builders
At Chicagoland garage Builders we cover the entire garage building process from start to finish. Before our expert garage builders begin any work building your new garage, our demolition services are offered to get rid of your old and outdated garage.
We can even offer a no obligation estimate prior to this demolition. After our garage builders have a blank canvas, our design team gets to work on designing your perfect garage. We follow our customers detailed specifications so that we can design a garage that suits all of their needs. Once we have designs that meet your needs and specifications, our expert garage builders get to work building and installing your custom garage. All along this process, our team provides our customers with outstanding customer service to ensure a job done to their satisfaction.
Affordable Garage Builders
Chicagoland Garage Builders offers affordably priced services when compared to our top competitors in the industry. Our team provides free estimates on all projects that our garage builders take on so you can get an accurate idea if our services are within your price range. Contact our team of expert garage builders today to learn more about our services. We look forward to speaking with you.
If you would like to learn more about the services we provide at Chicagoland Garage Builders, call us today at 708-343-5200. You may also reach out to one of our knowledgeable garage builders by simply filling out the online request form on this page.
Our garage builder are considerably more affordable compared to our competitors and our goal on every build is to bring top quality work at an incredible value. Chicagoland Garage Builders ® offers a limited lifetime warranty by the manufacturers and suppliers of the materials used and also guarantee labor for an 18 month period.
If for any reason you have any questions or comments about our garage builders, feel free to fill out the form to the right and an associate will respond shortly or give us a call at 708-343-5200.
Contact Us
Enter Your Info Below: