Green Concrete Paving Chicago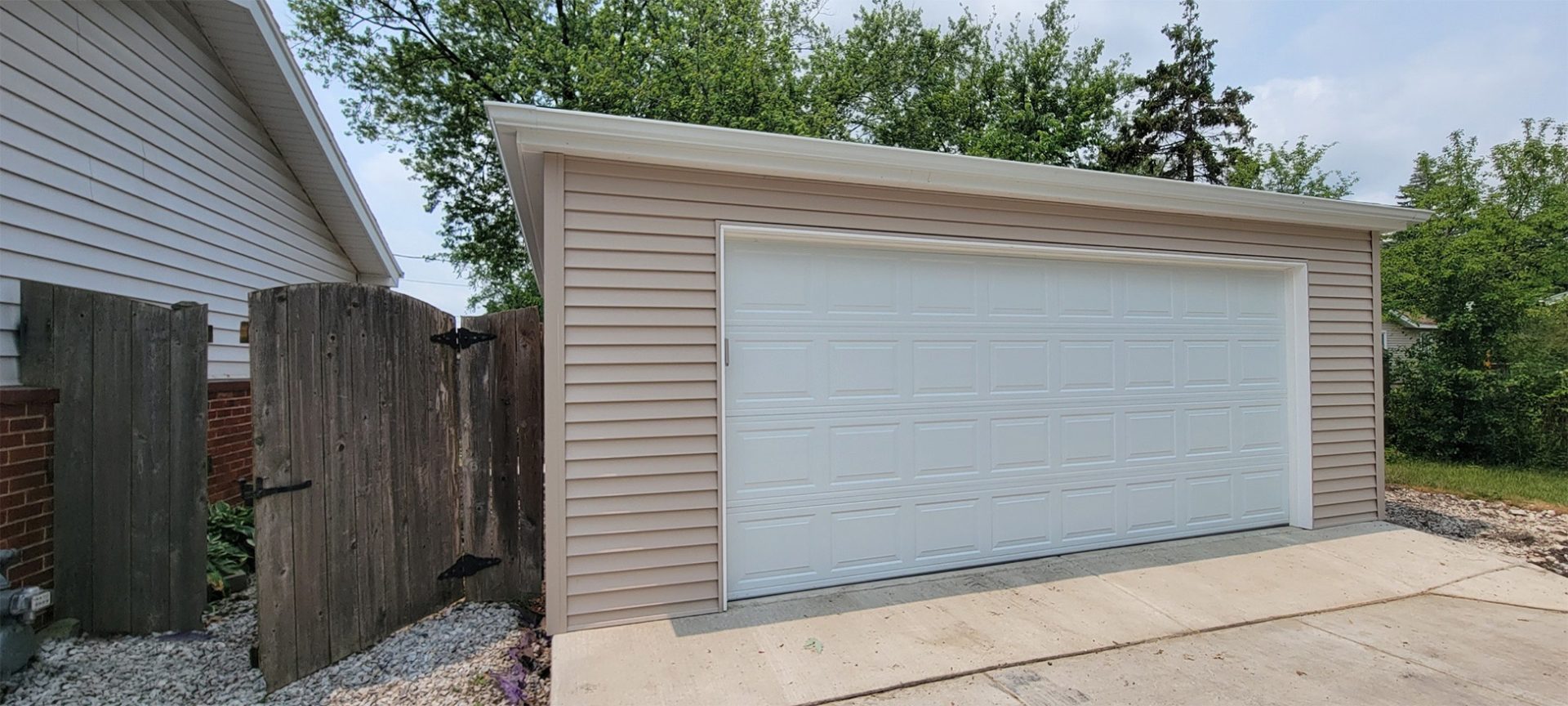 Chicagoland Garage Builders® has decades of experience and expertise in the garage building industry with a specialization in residential garage construction in the Chicago area. Using a green concrete paving, there is much less of an impact on the environment is left compared to a standard mix design.
At Chicagoland Garage Builders®, we believe that everyone must do their part to protect our environment. The green concrete paving used in the professional garage building process is designed with extreme durability in mind, exceeding standard mix design limitations.
For complete information on the green concrete paving process used by the Chicago garage building professionals at Chicagoland Garage Builders®, call 708-343-5200 and speak to a knowledgeable representative. You can also fill out the contact information form located on this page with any questions or comments and a qualified associate will promptly respond to your inquiry.
Green Concrete Paving for Garage Building Chicago
Concrete is a primary component of a structural building process, and the foundation on which garages on constructed on. Chicagoland Garage Builders® uses a wealth of knowledge and experience in green concrete paving. Talented technicians understand that site preparation and the concrete mix are critical, we ensure that all building codes are met or exceeded.
Whether you are in need of a service walk or driveway, you can trust that the industry professionals at Chicagoland Garage Builders® will supply you with the best quality and environmentally friendly green concrete paving services with the best quality products at affordable rates.
Chicagoland Garage Builders® will always provide a written, detailed estimate before any work is begun so there are no surprises. An impressive team of industry specialists can assist in planning and designing your next green concrete paving project.
Contact Professional Garage Builders for Free Consultation
Call 708-343-5200 today and speak with a qualified representative for complete information on the professional services green concrete paving in Chicago provided by the professional garage builders at Chicagoland Garage Builders®, or simply fill out the contact form on this page and we will respond shortly.
Contact Us
Enter Your Info Below: