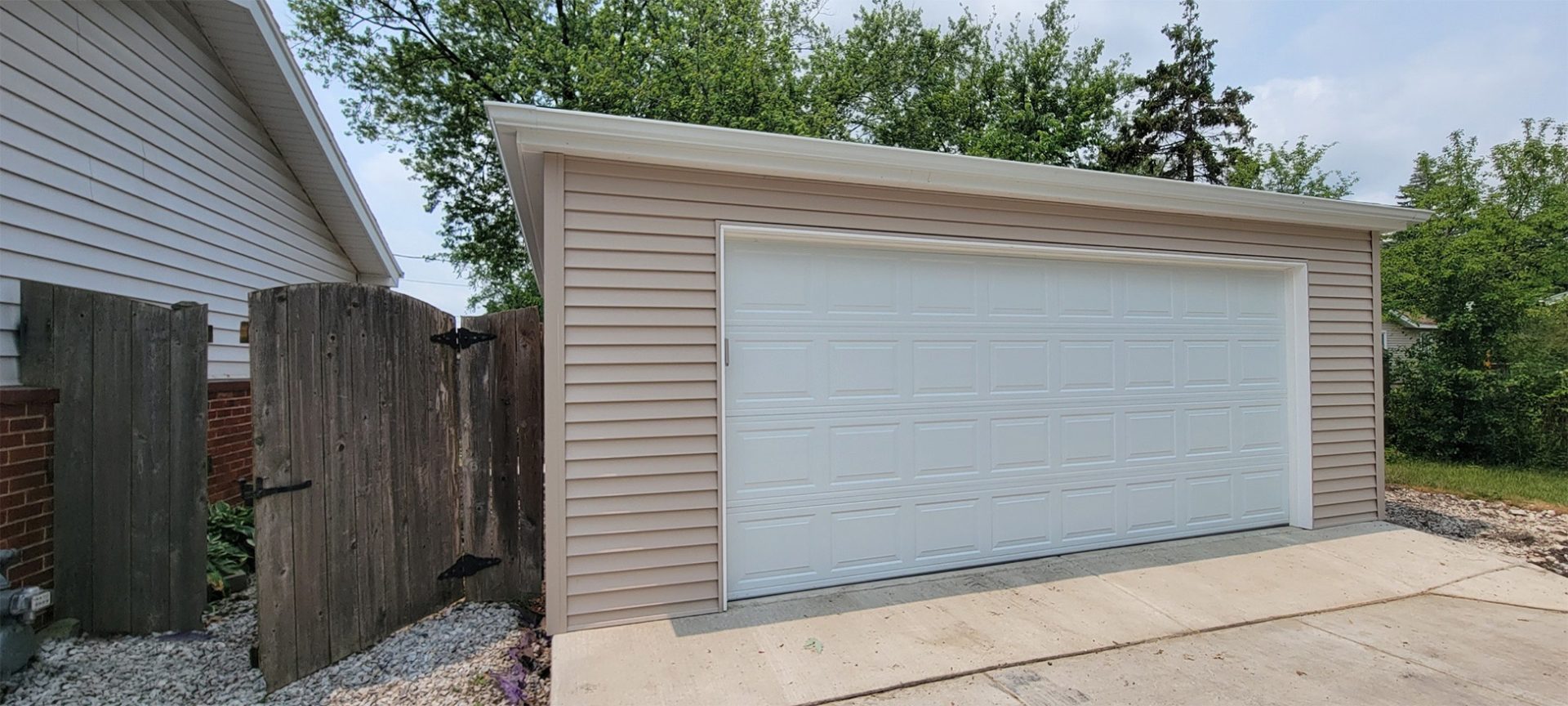 Chicagoland Garage Builders® offers each garage with a warranty for 1 year. The garage warranty covers any labor costs that may be initiated due to human error during construction. In the event that the craftsmanship ever leads to a problem, your garage warranty will include repairs or replacements within one year of construction.
Modern Garages with a Warranty
New constructions garages built by Chicagoland Garage Builders® are the highest quality garages with the latest in electronics, smart technologies, safety, and longevity in mind. Garage door openers and doors can have security system integration as well as smartphone and tablet app capabilities. We can help install and configure your openers with your apps with you. Garage door openers now have Wi-Fi enabled monitoring to notify you when the door is left open. Some garage door openers have a built in auto-close feature as well, meaning after a certain time it will close itself.
You can also request:
Extra Insulation / Insulated Doors
Heating Ducts or Built-In Heaters
Plumbing
Extra Access (Front & Back Doors)
Alternative Door Styles (not panels)
Additional Electrical Outlets
More Garage Warranty Than You'd Expect
While all of Chicagoland Garage Builder's® labor and installation services are covered for one year with your garage warranty you also have product manufacturer warranties. The siding has a warranty, the roof shingles have up-to a 30 year warranty on some types, the locks, and more like:
Siding
Roofing (some up-to 30 years)
Locks
Windows
Openers
Doors (accessories & parts)
Gutters
Heaters or Built-In Fans
Get a Garage with a Warranty Today
For more information on getting a brand new garage built from Chicagoland Garage Builders® give us a call at 708.343.5200 today or fill out the easy-to-use form along the right and someone will get back to you shortly. Chicagoland Garage Builders® is licensed, bonded, and insured and we only use quality products and always do quality work.
Contact Us
Enter Your Info Below: