Best Garage Design Chicago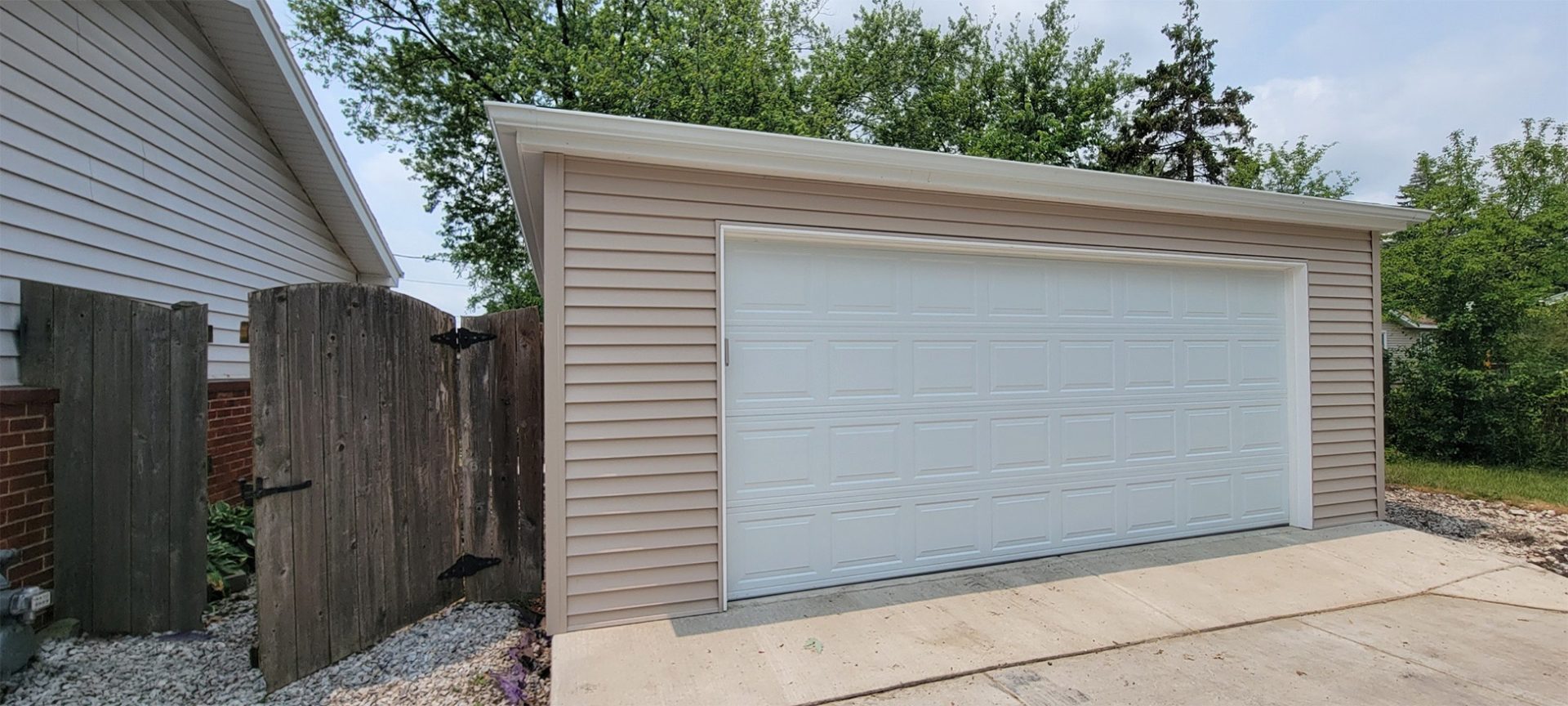 The perfect garage begins with the best garage design in Chicago that fits your needs and tastes. At Chicagoland Garage Builders®, a team of professional design and installation experts combine years of experience and knowledge of the industry to provide the garage or shed you are looking for.
Chicagoland Garage Builders® is an industry leader in standard and customized garage design, construction, and maintenance in the Chicago area. New garages come with a warranty that helps to ensure the superior quality of work to be done. Talented specialists will create the best garage design to your specifications and style preferences, at the most competitive prices in the market.
For complete information on how Chicagoland Garage Builders® can provide you with the best garage design in Chicago, call 708-343-5200 to speak with a knowledgeable and helpful representative. You can also feel free to simply fill out the easy-to-use contact form on this page with any questions or comments and a qualified associate will respond promptly to your inquiry.
Best Garage Design and Installation in Chicago Area
From the initial consultation and design conceptualization process, to the final touches and site cleanup, talented garage design professionals will partner with you to make sure the job is done right, on time, and on budget. Experienced technicians use the premium quality materials and top-of-the line equipment while employing state-of-the art technologies and processes to design and construct your garage to match your specifications and be a useful and attractive addition to your property for many years to come.
Get the Best Garage Design from Talented Professionals
At Chicagoland Garage Builders®, designing and installing garages in the Chicago area is what we do. It is our business to be up to date on all the latest local building code changes and regulations. Let Chicagoland Garage Builders® expertly guide you through the complicated process, so you know your new garage is up to code.
If you have any questions or comments about the new garage construction options at Chicagoland Garage Builders®, call 708-343-5200 today, or fill out the contact form on this page and a qualified associate will respond shortly.
Contact Us
Enter Your Info Below: