Garage Builders in Warrenville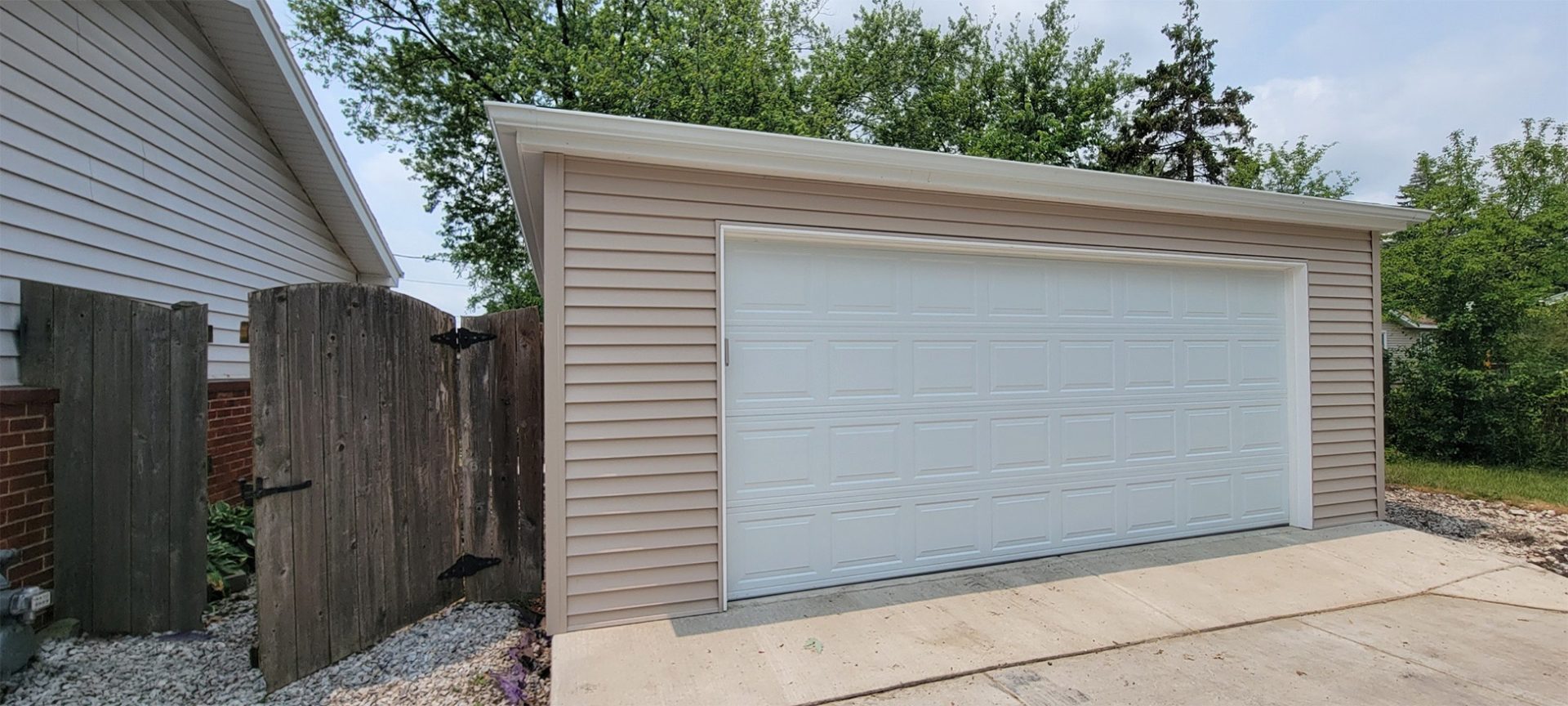 Hiring a Garage Builder is important to stay in compliance with codes and regulations for your area. Although a garage is no small task, there are plenty of DIYers that believe they can tackle the project alone and they may just be able too. However, having a contractor that knows exactly what permits to file for and how to make your new structure compliant, makes the project much easier on you.
There are plenty of Garage Builders that can help build your new garage but the staff at Chicagoland Garage Builders are some of the best in the industry. We have over decades of experience combined and we are a licensed facility. Contact us at 708-343-5200 or fill out the form on this page and we can come out to quote your new garage.
Many Reasons to Build a New Garage
Garages are no longer just for your car. Plenty of people utilize their garage space as storage for household items that they no longer have room for in the home. Garages are also great for storing bicycles, lawn equipment or having a workshop for your own projects. No matter what the reason is for needing a new garage, hiring a reputable Garage Builder is key to your success.
The benefits and features of the professional garage builders in Warrenville at Chicagoland Garage Builders include:
Customized garage designs and options
Easy financing available if needed
Exceptional customer service
Maintenance-free siding
Manufacturer and labor warranties available
On-site construction hand-framed by talented technicians
On-site preparation as necessary
Chicagoland Garage Builders are proud of the work we do and the people we employ. We back our work 100% by offering our guarantee and warranty. If needed, we offer a variety of payment options which include easy financing too. Our contractors will come on-site and discuss what you're looking for in your new space. Once we have an idea of size, we can develop the layout and discuss the process with you. Don't miss out on hiring some of the best in the business.
One of the Best in the City
Chicagoland Garage Builders are standing by waiting to take your call. Our friendly staff will help you book a convenient appointment too. You don't have to worry about anything else. We are reliable and have the expertise to complete your new garage. When you're ready, call 708-343-5200 or fill out the form on this page and we will schedule a time to come by and give you an honest quote.
Contact Us
Enter Your Info Below: