Garage Builders in Romeoville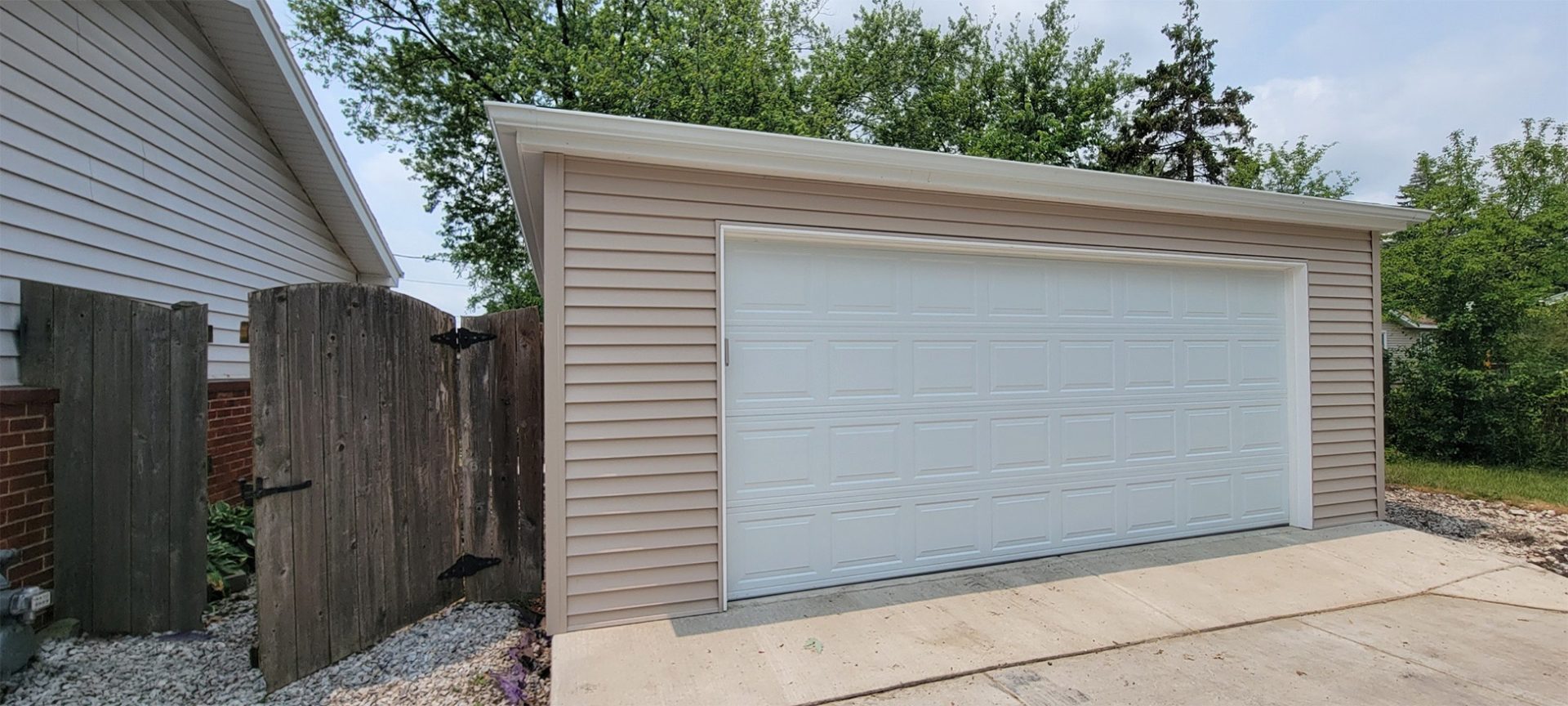 Some people don't think of considering their garage to be a benefit but it is. It's a part of the house that is crucial to staying organized and have additional storage. However, having a garage isn't really standard. If you bought a house without a garage, you may be thinking now is the time to hire Garage Builders and get that extra space you want and need.
Chicagoland Garage Builders is a great place to start. Whether you have an idea of what you want or need to have one of our contractors come out and discuss your options with you, you need to first call us at 708-343-5200 or by filling out the form on this page to schedule an appointment.
Different Uses for Your Garage
Having a garage doesn't mean you just need a place to park your cars. To be honest, these days, Garage Builders are building garages all over the place for varies reasons. Some of the most important reasons to have a garage include; storage, reduce theft and more.
Storage is essential when discussing your plans with your Garage Builder. Depending on what you're allowed to build, you may need to build up rather than out. If the space is limited but you need extra space, the option to build up is always there.
If you have a garage, the likelihood you're parking outside is less. If you're parking your cars in the garage, then you don't have to worry about weather damage or any kind of theft. Tell your Garage Builder any and all concerns you'll have and he/she will address those before the work ever begins.
Build a Garage
Chicagoland Garage Builders would be honored to serve you and build you a garage you'll love. Let's get together and discuss what your options are. Pick up the phone and call us at 708-343-5200 or fill out the form on this page, we are standing by waiting for your call.
Contact Us
Enter Your Info Below: