Garage Builders in Naperville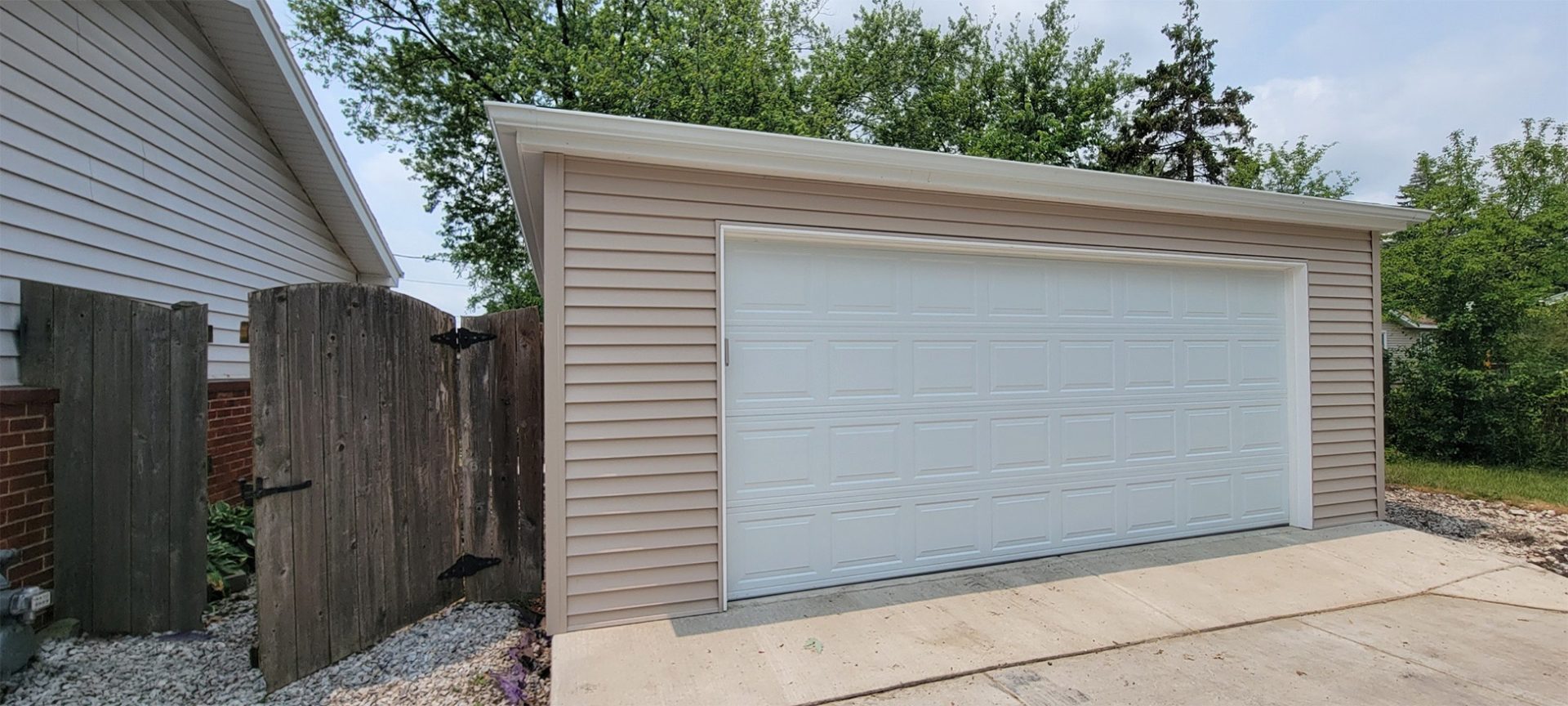 At Chicagoland Garage Builders, our garage experts are known throughout the Naperville area for the services that we perform. We are more than capable of designing and building custom garages that service a wide variety of needs.
Our staff of garage builders and installation experts are a solid resource for all things garage related. We offer an unmatched level of customer service and support as we work to service all of your garage related goals. Speak to our reasonably priced garage builders today and see how our services are capable of elevating your property.
For more information on the garage builder services offered in Naperville, call Chicagoland Garage Builders now at 708-343-5200. You may also reach out to any of our garage experts by completing the online request form on this page.
Custom Garage Builders in Naperville
Chicagoland Garage Builders is thrilled to provide your property with a garage made to fit your specifications. Our selection of garages features a custom set of colors and styles to choose from so we can create an architectural masterpiece that is as functional as it is beautiful. Whether you will simply use your garage for extra storage space or you're looking to make it an extension of your home, Chicagoland Garage Builders can help you. We are even capable of installing electricity packages and outfitting your garage with added insulation to make your garage a livable space.
Experienced Garage Builders in Naperville
The garage professionals at Chicagoland Garage Builders have years of experience in the industry when it comes to creating custom garages. We have built a great reputation in the Naperville area for ourselves through providing high-quality garage-building services. When you work with our team, your property will receive trusted work from Chicagoland Garage Builders. In fact, our garage builders in Naperville are so confident in our garage creation services that we offer a 20-year warranty to back up our work.
To learn more about the garage professionals at Chicagoland Garage Builders, please call one of our friendly associates today at 708-343-5200. Visitors can also get in touch with any of our helpful representatives by simply filling out the easy to use form located on this page.
Contact Us
Enter Your Info Below: