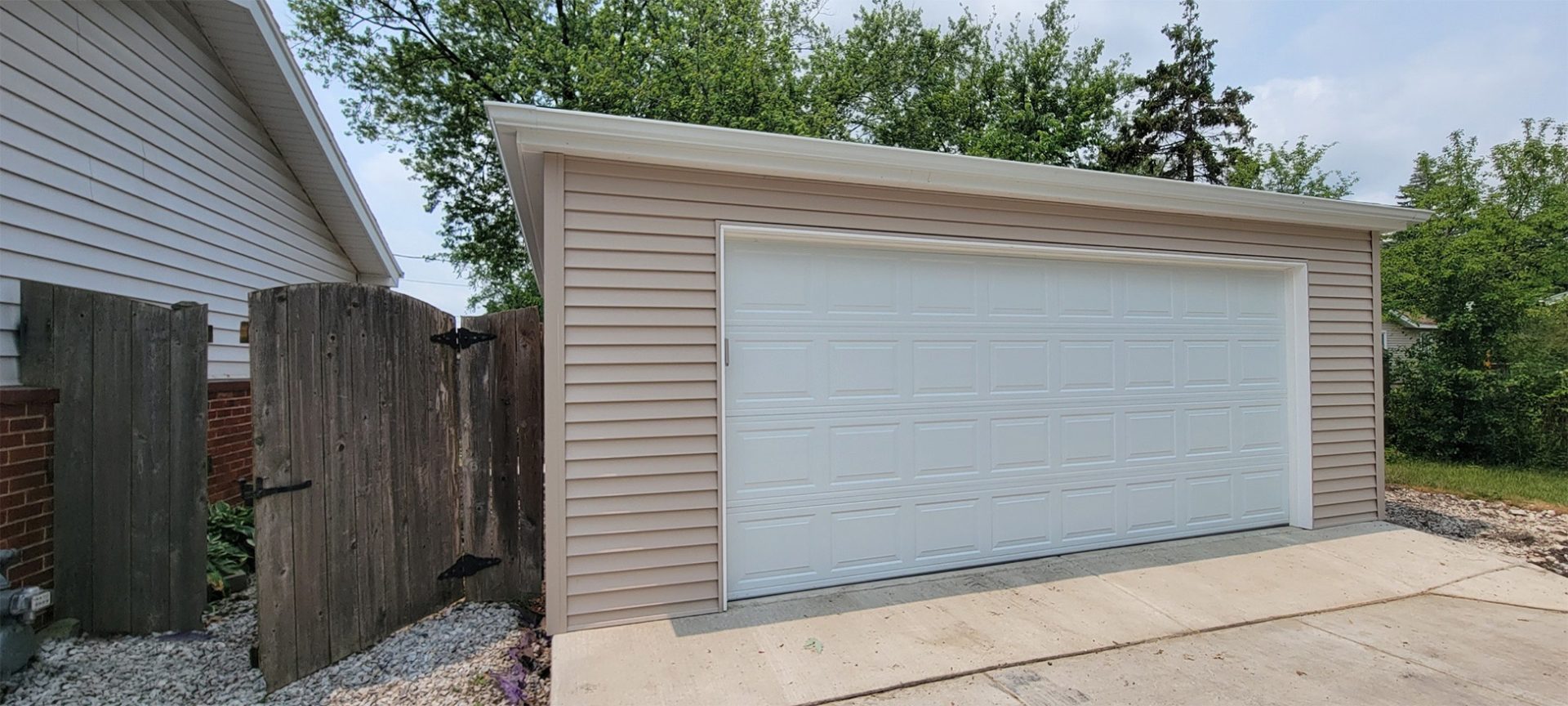 Hiring a Garage Builder will ultimately save you time but be sure to do your research. Once you conduct your research for builders in the Lisle area, you'll find that Chicagoland Garage Builders are highly ranked. With decades of experience, you can rest assured you're in good hands with our licensed and trained staff.
When you hire a skilled Garage Builder, you are in good hands. At Chicagoland Garage Builders, we are licensed, bonded and insured too. Don't waste any more time, pick up the phone and call us at 708.4.GARAGE (442.7243) or fill out the form on this page and let's get you on the schedule for your new garage.
The Timeline for Your Garage
If you've already called Chicagoland Garage Builders then you're off to a good start. We'll schedule a time to come out and discuss your plans. Once we agree on a design, we'll set out for your permits and begin the work. As your Garage Builder, we'll stay in touch the entire construction timeline. Any hiccups in the plan will be conveyed immediately to you.
We pride ourselves on taking care of our customers and their needs. When you hire a Garage Builder you are relying on your project to go smooth but keep in mind, weather and other unforeseen circumstances can cause a delay in your project completion. Either way, we will work together to make you happy with your decision to hire us.
Budget Friendly Options
Your new garage is essential. Whether you're using it for storage or for more parking space, we want you to love your new structure. As your Garage Builder, Chicagoland Garage Builders will handle your project from A to Z. We have hired the best in the industry and we want you to be proud that you hired us. Call us today at 708.4.GARAGE (442.7243) or fill out the form on this page so we can get started right away.
Contact Us
Enter Your Info Below: