Garage Builders in Downers Grove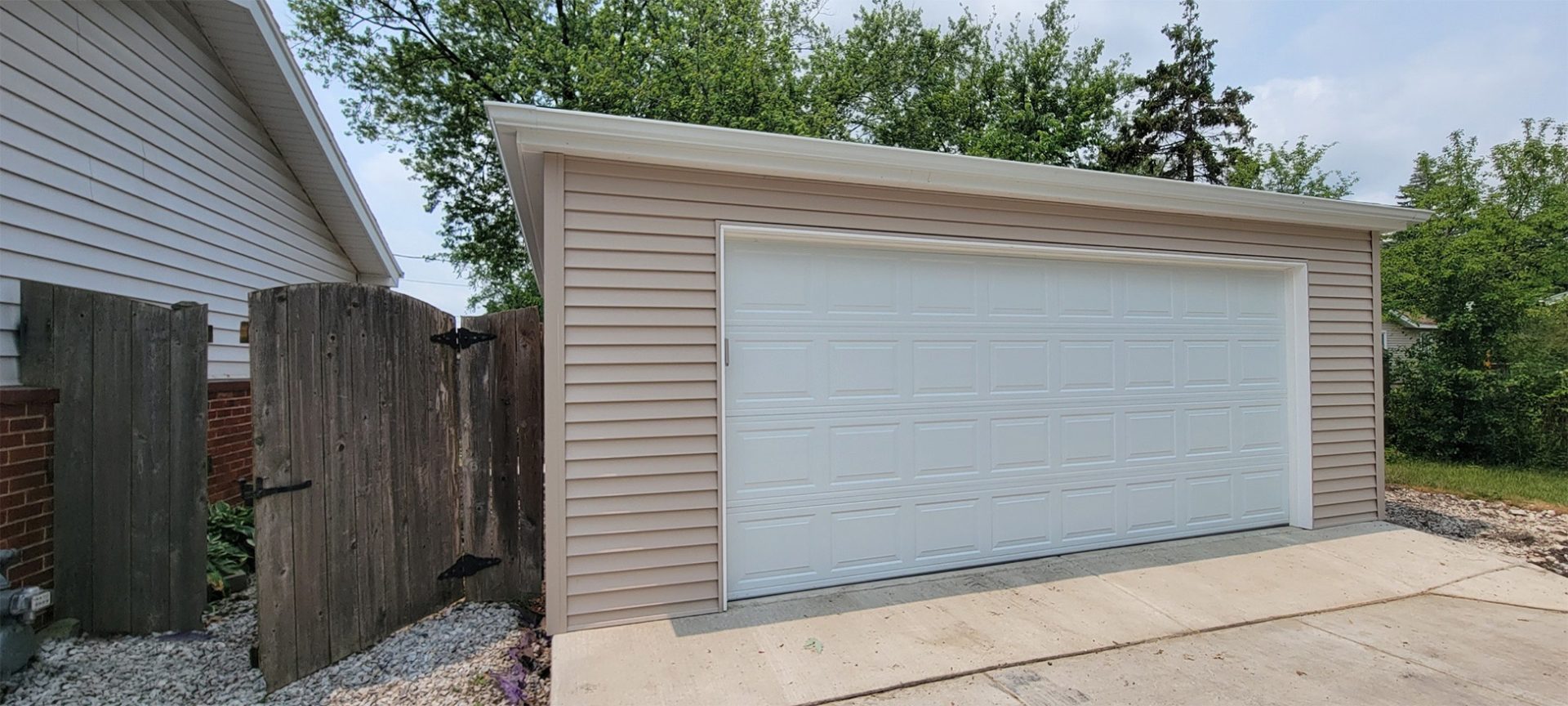 Garage Builders come with skills and experience that a homeowner should take advantage of when considering adding to their property. There are plenty of DIY ideas for building a garage but if you want a guarantee that your new structure will withstand just about anything, you may want to consider hiring the professionals.
Chicagoland Garage Builders are local to Downers Grove and have over several decades of experience. If you've ever wondered who the garage building experts are, you've come to the right place. We are licensed and trained to as contractors to provide you the best possible service. Call us today at 708-343-5200 or by filling out the form on this page and we'll schedule time to come out and provide you with a free quote.
The Material Used
The material used in building a garage varies. The doors themselves are made out of steel and aluminum. There are also fiberglass garage doors. The frame of your garage is typically composite or wood. These materials put together are what will be the structure your Garage Builder uses to create your new space.
Assuming cost is a determining factor in your decision to build a new garage, you may want to choose different materials. For example, a wood door may be less expensive than choosing a steel door. Either way, when your Garage Builder arrives to give you your no hassle free quote, be sure to discuss the details of what you're looking for. Anything from size, materials, shape or colors are important to consider.
The Best of the Best
Chicagoland Garage Builders are ready to come by and offer you a quote. With our experience, we know we'll be able to produce a structure you'll love. We can be reached at 708-343-5200 or fill out the form on this page and let's discuss what's next for you.
Contact Us
Enter Your Info Below: