Garage Builder in Yorkville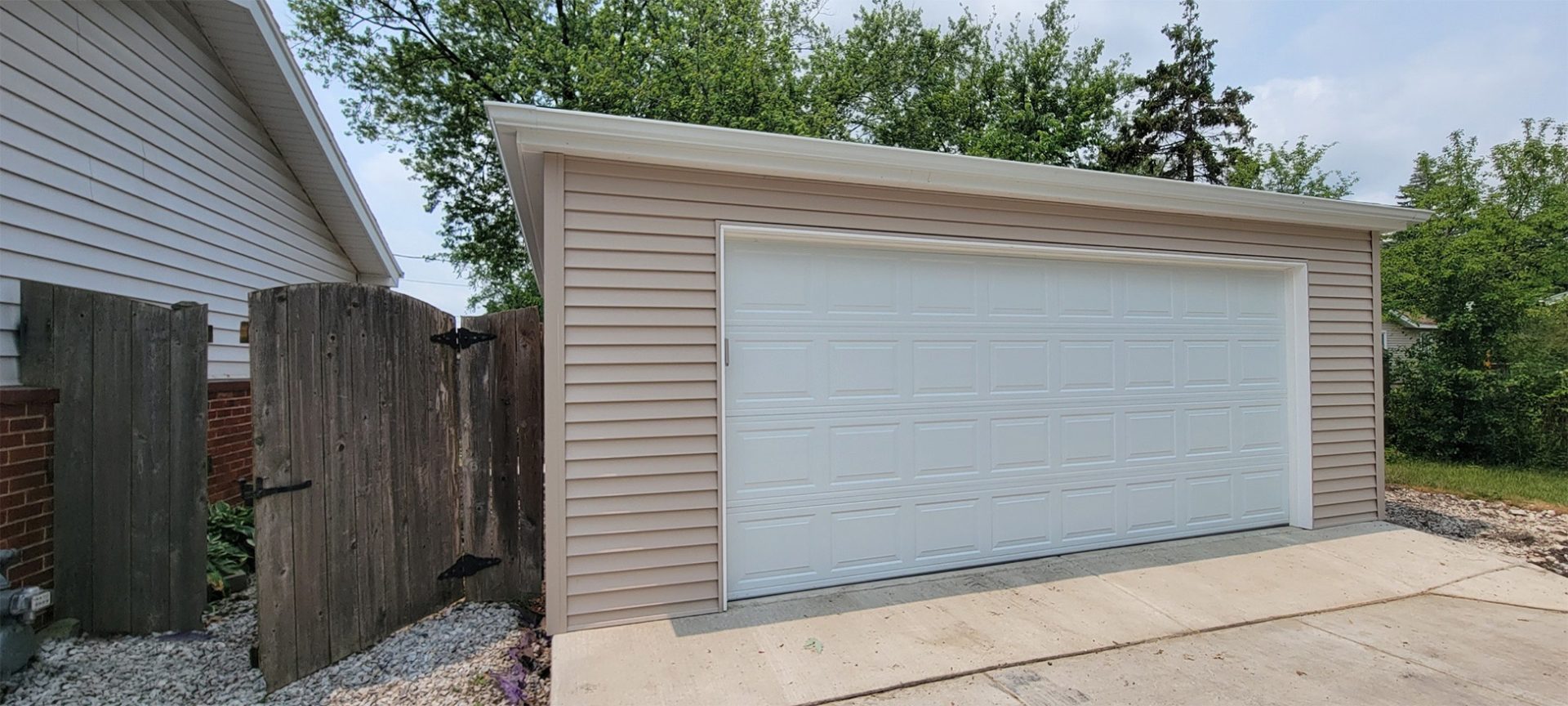 Adding a garage to your home is a great way to add value to the resale of your home. Many pieces of property will depreciate over time but the few pieces where value can be added include a garage. That being said, building a garage isn't as simple as it may sound. The best way to make sure it's done right is to hire a Garage Builder. Hiring someone who is skilled and licensed will help assure that the project is done right.
We know you have your choice of a Garage Builder out there but Chicagoland Garage Builders have been building in Yorkville and the surrounding areas for many years. Don't wait any longer, give us a call today at 708.4.GARAGE (442.7243) or fill out the form on this page and we'll have our experts get in touch with you.
Detached vs. Attached
What is better than a one-stop shop? Chicagoland Garage Builders are exactly that. We do it all. Once you have decided to hire a Garage Builder, the next step is determining if you want an attached or detached garage. As with most things, there's pros and cons to both. If you call Chicagoland Garage Builders before you get started, we can discuss in detail those pros and cons.
A Garage Builder will go over the details of what's expected during the construction process with you. When building a brand new garage, there will be construction, concrete work, dirt hauling and possibly other improvements happening at the same time. Your Garage Builder will obtain a permit to make sure you're following your cities rules and regulations in regards to building a structure.
We Have Options For Your Garage
Building a garage comes with a price tag. At Chicagoland Garage Builders, we don't want you to stress over the cost so we provide financing options with an easy payment plan. If you're ready to hire a Garage Builder, wait no longer, call 708.4.GARAGE (442.7243) or fill out the form on this page and we'll get you on the schedule.
Contact Us
Enter Your Info Below: