Garage Builders in Warrenville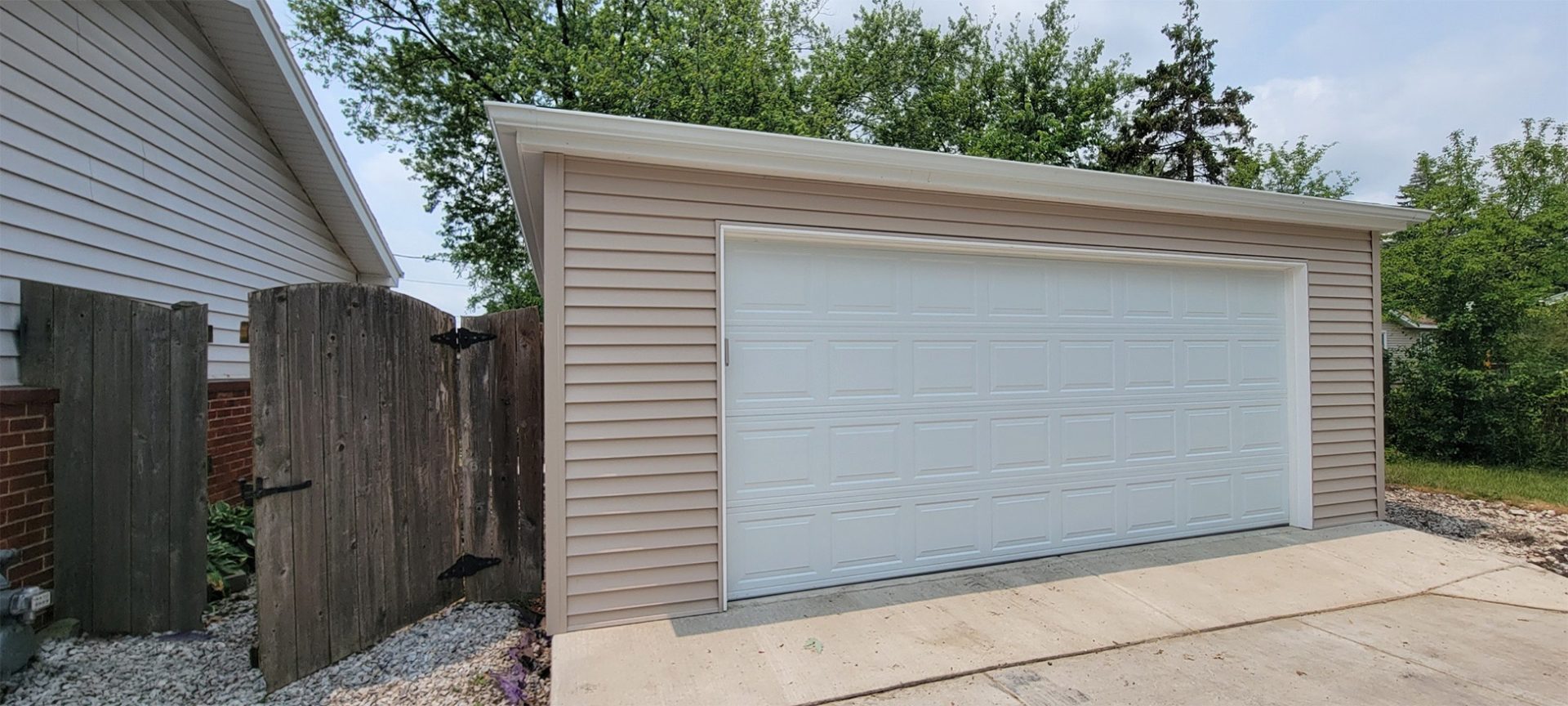 Building a garage can be for a variety of reasons. Sometimes people need a place to park or maybe it's just for extra storage. There are times when a shed gets filled and can't house anymore things. In this case, people turn to building a garage which means they need to contact a Garage Builder.
A Garage Builder is one who specializes in the construction of the building. Hiring a Garage Builder ensures that you follow all the proper protocol for the construction process. Chicagoland Garage Builders are skilled and trained professionals in the Garage Building space. With years of experience, you won't be disappointed in our services. Call us today at 708-343-5200 or fill out the form on this page and we'll be happy to swing by and get you a quote for your new garage.
Garage Builders Know the Process
The Garage Builder process is actually quite easy. You need to first pick up the phone and call Chicagoland Garage Builders. We'll come out and discuss your needs and supply you a quote. Once contracted, we'll get started. We assign a Project Manager to your project so you always have a point of contact. We are happy to offer our stress free services to you.
Our Project Manager will work with our Garage Builders team and send out for permits to build your new space. Once permits are ordered, it will be easier to schedule your project. If you have a preexisting garage, we will take care of demolishing it and will lay the concrete for the new garage, if needed. Our skilled garage building experts will then construct your garage and then work with the electrician to install electricity.
Licensed Garage Building Contractor
Chicagoland Garage Builders are proud to be licensed roofing contractors. We know the business well and can offer our insight when discussing your project. Call us today at 708-343-5200 or fill out the form on this page and lets get your project scheduled.
Contact Us
Enter Your Info Below: