Garage Builder in Oak Lawn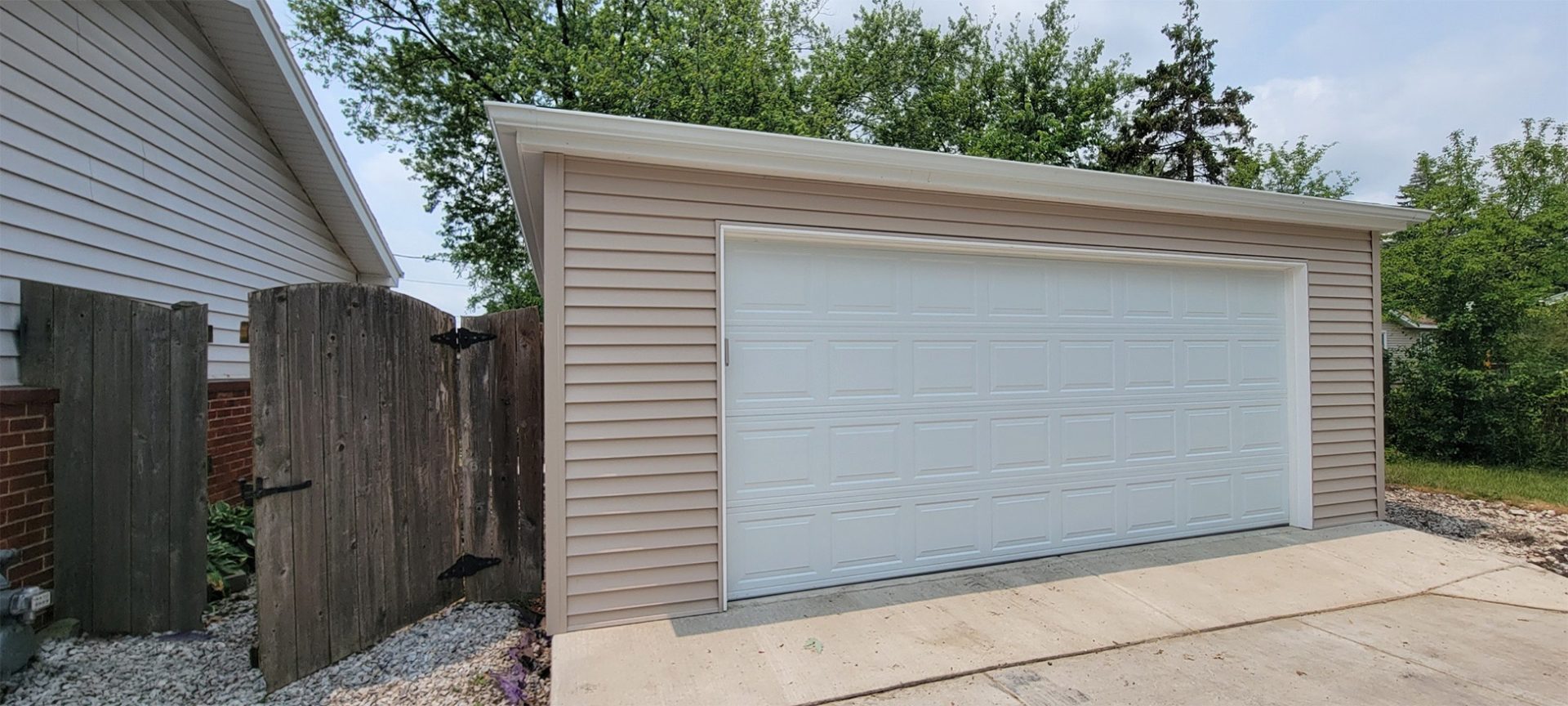 Garage Builders should be considered when adding a new structure to your house. A new garage comes with a lot of benefits to you as a homeowner. One key component to installing a garage is the reduction in auto theft. Many people don't realize that when you leave your car parked on the street, your chances for theft increase. The use of a garage greatly reduces those chances. Fill out the form on this page and schedule a no hassle free estimate for your new garage.
If it's time to consider hiring a Garage Builder, pick up the phone and call Chicagoland Garage Builders at 708.4.GARAGE (442.7243) or fill out the form on this page and we'll be in touch. Our licensed experts are standing by waiting to speak with you about all our services.
More than Just a Garage
Not only does a garage store your car but it also can house other important possessions such as kid's bikes, lawn mowers and other essentials. A big garage benefit is to have easier car maintenance too. If your car is garage kept, there's no weather damage to worry about. You can also do your car maintenance all year long. A Garage Builder will be able to assess your current space and determine what you need to have the garage of your dreams.
Endless storage is everyone's dream. If you're lucky enough to have a basement or attic for extra storage then that's great. However, not everyone has that option. Therefore, having a Garage Builder come out and quote you a new detached garage is a great idea. Your garage building team will be able to build the space you need and love for many years to come.
Budget Friendly
Chicagoland Garage Builders are proud to offer different financing options to help you achieve your goal. A garage for storage or for your car, we'll ensure you're happy with the end result. Call today at 708.4.GARAGE (442.7243) or fill out the form on this page and we'll get you on the schedule for a free, no-hassle estimate.
Contact Us
Enter Your Info Below: