Garage Builder in Naperville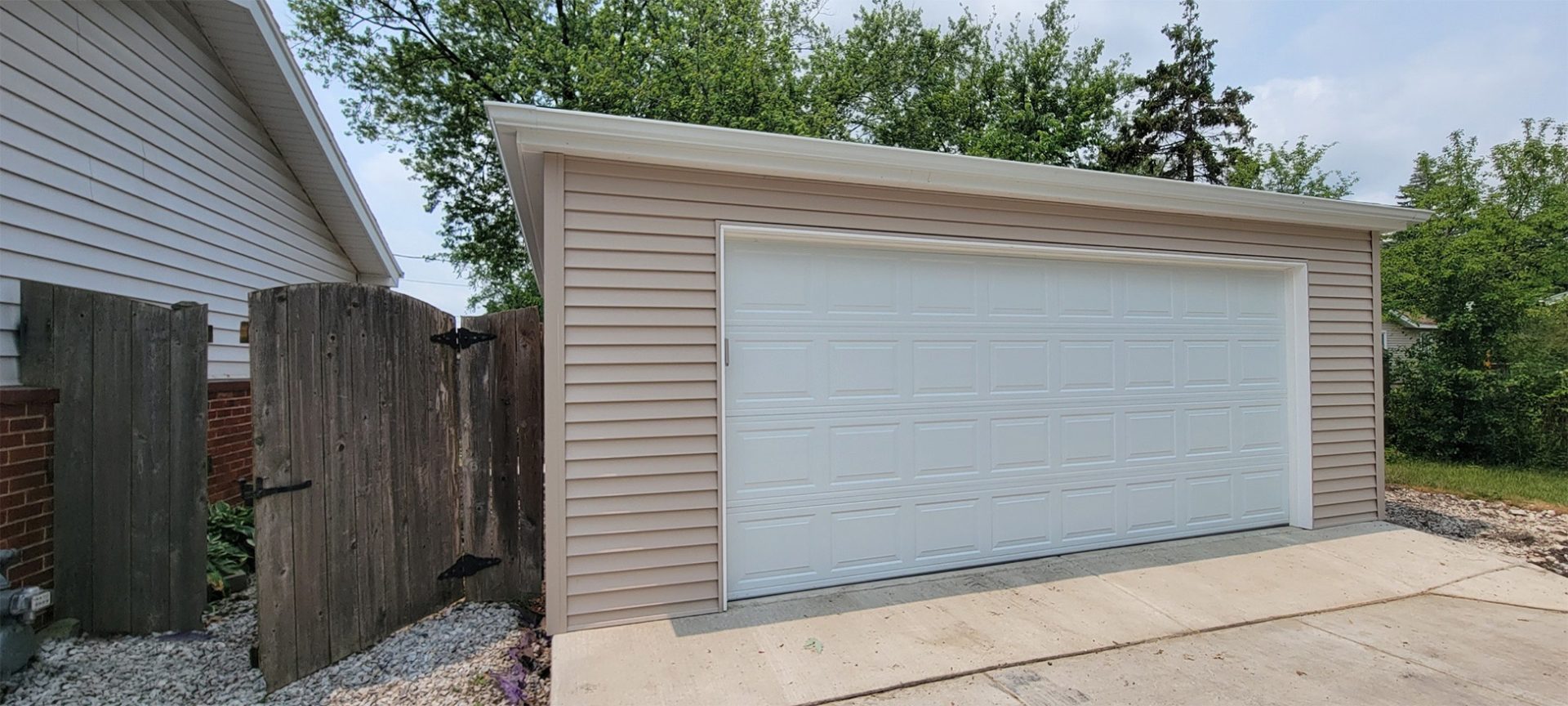 Garage planning is essential when starting the process with your Garage Builders. The experts will be able to walk you through each stage in the process but your first step to building the garage of your dreams is to hire the right contractors. Do your research and be sure that your Garage Builders are licensed, trained and skilled professionals.
Chicagoland Garage Builders are proud to employ the most talented of Garage Builders. We are happy to offer free quotes to get your project started. You can reach us by dialing 708-343-5200 or fill out the form on this page and scheduling a no hassle free estimate for your new garage.
From Start to Finish
Once you call Chicagoland Garage Builders, we'll schedule a time that's convenient for you to discuss what you're looking for in your new garage. For your project to run efficiently and on time, we'll connect you with a Project Manager who will be your point of contact throughout the entire process. We will keep you updated as the project progresses into each stage.
The benefits and features of the professional garage builders in Naperville at Chicagoland Garage Builders include:
Customized garage designs and options
Easy financing available if needed
Exceptional customer service
Maintenance-free siding
Manufacturer and labor warranties available
On-site construction hand-framed by talented technicians
On-site preparation as necessary
If you have a garage that we're tearing down or an empty canvas we are placing a new garage, we'll work to get the process started right away. If there's an existing garage, we'll try our best to salvage anything that can still be used. For example, if you're building the same size garage, your Garage Builder may be able to use the concrete slab that currently houses your existing garage. If that's not an option, your Project Manager will be in touch to discuss options.
Experience is Priceless
There's nothing better than a referral. Knowing someone who had a professional Garage Builder put up their garage helps you view the contractors work. You can discuss with the other party, their concerns. Chicagoland Garage Builders are eager to help you build the garage of your dreams. Therefore, you need to call 708-343-5200 or fill out the form on this page and let us get started as soon as possible.
Contact Us
Enter Your Info Below: