Garage Builder in Montgomery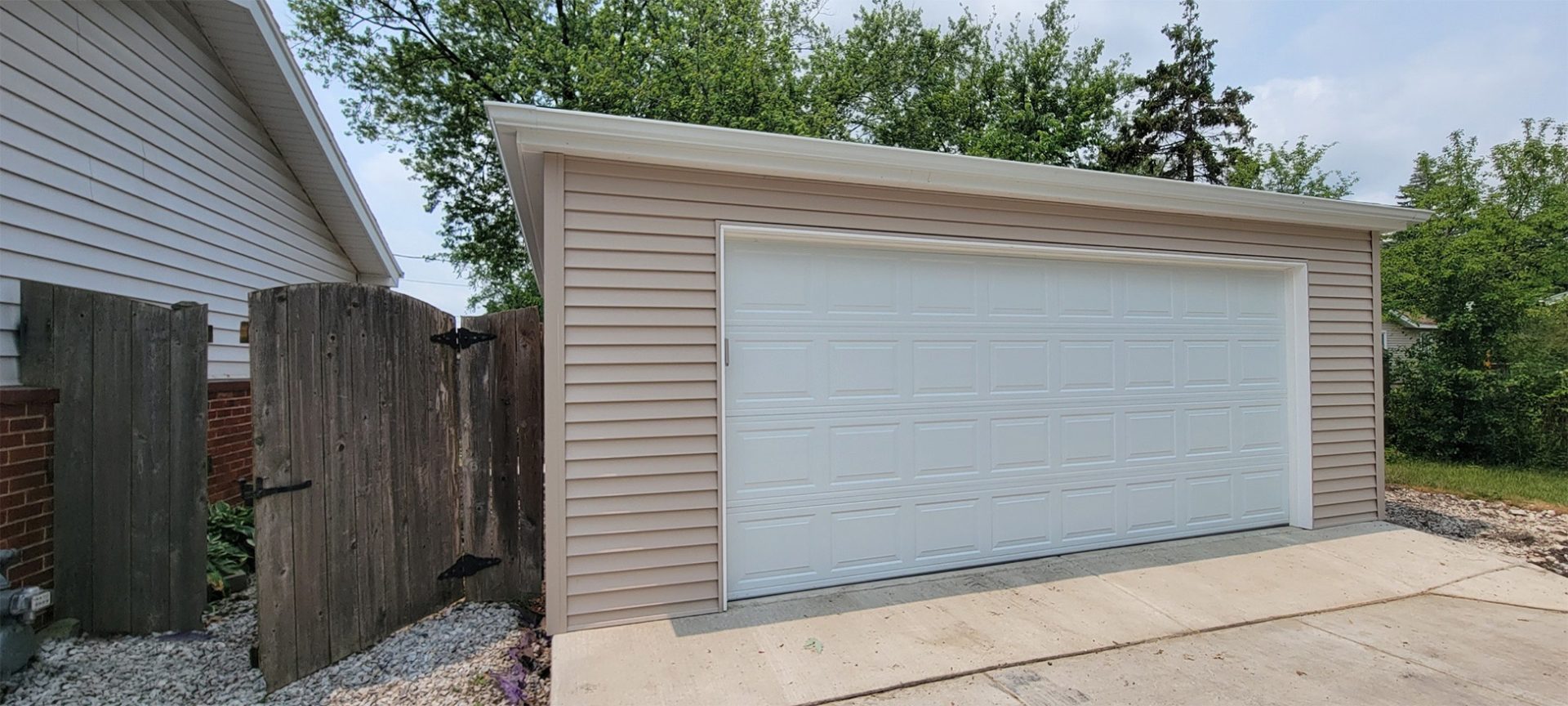 A garage does more than just protect your vehicle from the weather outside. If your garage is equipped with a lock, it will prevent theft or vandalism to your vehicle too. However, the biggest reason someone might use a Garage Builder to build a garage is for the storage. There are subdivisions that don't allow sheds based on HOA bylaws but a garage can be built to house bicycles, lawn maintenance equipment and more.
The experts at Chicagoland Garage Builders have been building garages for many years. Our licensed and insured staff have over 25 years of experience. If you are in need of a Garage Builder, look no further, Chicagoland Garage Builders can help. Call us at 708.4.GARAGE (442.7243) or fill out the form on this page.
Benefits of a Garage
A vehicle that is garage-kept will definitely increase its longevity. When a car is kept in a garage, the weather can't damage it. For example, if there's a hail storm and your car is sitting outside, the chances of digs and dents are high. However, a car that can be stored in a garage may have less of those digs and dents. The paint on the car will also uphold longer when kept out of the damaging weather. A Garage Builder will be able to explain all the benefits of installing a garage to you once you're ready to move forward.
Another benefit of a garage is the curb appeal it brings to your home. If you're in the market to sell your house, having a Garage Builder build a new garage adds value. A garage also hides cars so that when showing your home, the parking arrangements don't looked cluttered. A big selling point of a home is if the garage is large enough to fit cars and provide extra storage.
Endless Possibilities
There are so many options when you choose to build with a Garage Builder. Our professionals at Chicagoland Garage Builders are standing by waiting to help you make some decisions. Don't hesitate anymore, give us a call at 708.4.GARAGE (442.7243) or fill out the form on this page and we'll get back to you.
Contact Us
Enter Your Info Below: