Garage Builder in Melrose Park, IL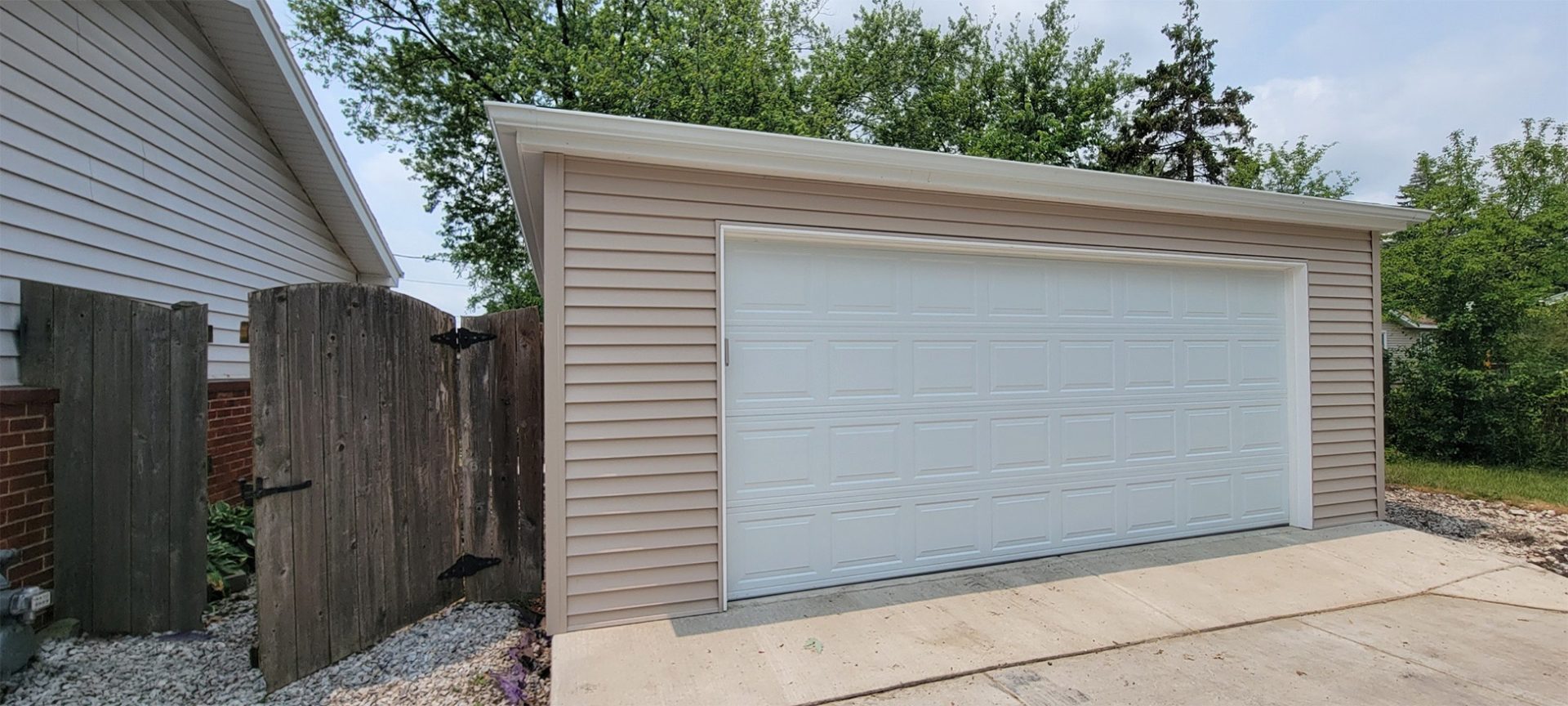 At Chicagoland Garage Builders we specialize in building garages in the Chicagoland area and aim to meet the needs of our customers by building the best in quality garages and/or sheds. Chicagoland Garage Builders have the most skilled craftsman with years of experience in the industry.
Chicagoland Garage Builders constructs garages right! From demo to design to build, our team does it all. We offer excellent pricing with quality work and dependability for all of your garage builder needs in the Melrose Park area.
Contact Chicagoland Garage Builders to learn more about custom Chicago garages. We can be reached at 708-343-5200 or fill out the form on this page and we will contact you with a free Chicago Garage estimate.
Garage Builder Services in Melrose Park
Chicagoland Garage Builders has many years of experience and expertise in the garage building industry. We specialize in residential garage builder construction. We offer a wide range of services from garage building to concrete repair and sealing. We offer our services in Melrose Park and the surrounding Chicagoland area.
The possibilities are endless when constructing your new garage. Chicagoland Garage Builders can customize the color and style to fit your garage builder dream. Our garage builder feature is a distinctive tool to help you visualize your perfect garage. You can choose how many doors you would like, color, and style to make your vision come to life.
Quality Garage Builder in Melrose Park
Chicagoland Garage Builders are here to help whether you are looking to replace an existing garage or building for the first time. We have experienced professionals to guide you through the process of designing your garage to building it. Our main goal and objective in our garage building is constructing top quality with exceptional value.
Our skilled craftsman are the best in the industry with years of experience in garage building. Chicagoland Garage Builders offers the best in garage builder satisfaction with a limited lifetime warranty by the manufacturers and suppliers of the materials used by Chicagoland Garage Builders.
To learn more about Chicagoland Garage Builders in the Melrose Park area, contact us today at 708-343-5200 or fill out the form on this page. We have our team of experts available to answer all of your questions.
Contact Us
Enter Your Info Below: