Garage Builder in Wheeling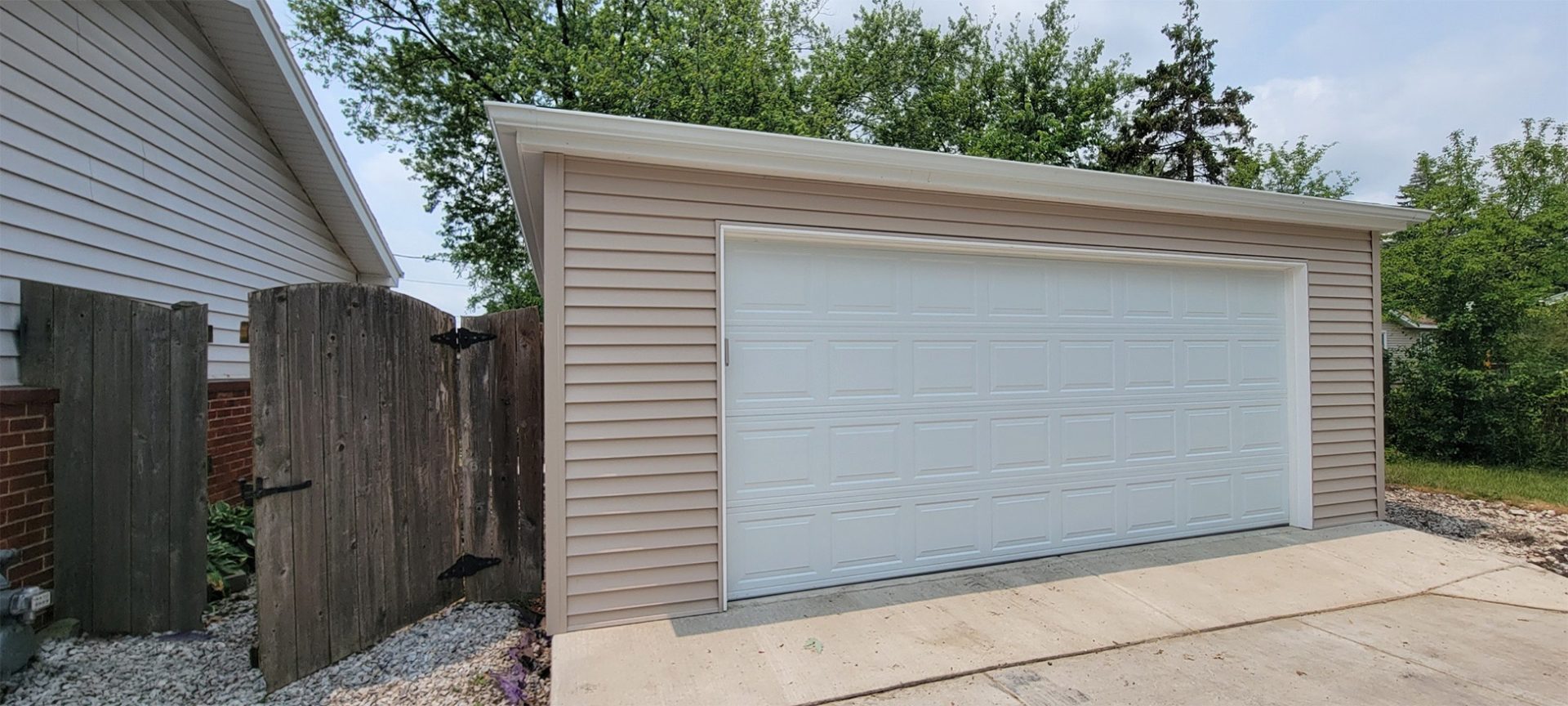 Are you running out of storage space in your current garage? It might be the time to hire a Garage Builder to expand your space and double your storage. If 2020 has taught us anything, it's that we have no idea when we'll need the extra space. When the pandemic hit in March of 2020, so many people were stocking up on household essentials. Those that didn't stock up, it was likely due to the lack of storage space to do so.
Chicagoland Garage Builders has been building garages for many years. Our expertise make us one of the best in the business. If you're looking for a Garage Builder who will work with you to create a space you're proud of, then pick up the phone and call us at 708.4.GARAGE (442.7243) or fill out the form on this page and we'll schedule someone to come out and look at your current situation.
Increasing Your Value
There are many reasons to want to add a new garage to your home. For many, the value of adding additional storage space is important. For others, the increased value it brings to your home could be an important factor. Whether you already have a garage or looking to add one, using a Garage Builder will ultimately save you time and money.
Adding a detached garage to your home is great for resale value. The Garage Builders at Chicagoland Garage Builders can help you determine the size that will work best with your property. We'll have one of our Licensed Contractors come out and assess your situation. Once we draft up plans to install your new garage, we'll work with your city or town to obtain the proper permits to get started. The entire process will be smooth for you as we will keep you informed on any information you many need during the process.
Quality is Essential
Choosing Chicagoland Garage Builders will be the easiest decision you make. Our experts are trained professionals that know how to get the job done. We pride ourselves on offering a competitive price with excellent service. Don't hesitate anymore. Call today at 708.4.GARAGE (442.7243) or fill out the form on this page and we'll get back to you soon.
Contact Us
Enter Your Info Below: