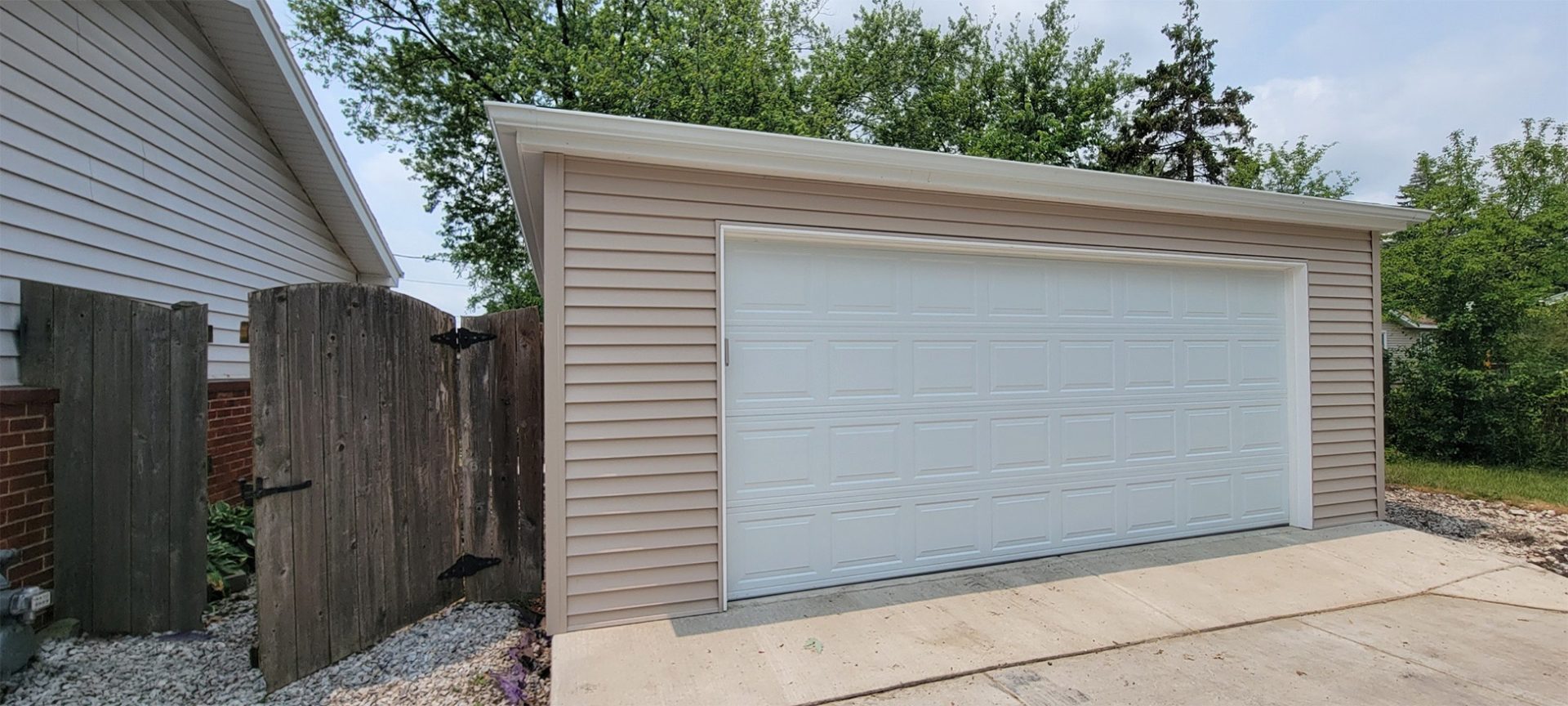 Mother Nature has a way of blessing us with rain, snow, sleet, hail and a whole bunch of weather that you should shield your cars from. The best way to do that is build a garage so your car is protected. True craftsmanship is shown through the experts at Chicagoland Garage Builders. We are the professionals in custom garage building.
Chicagoland Garage Builders has been in business designing customer garages for years. We take pride in our work and are happy to discuss your garage builder needs with you. Don't hesitate to call us at 708-343-5200 or fill out the form on this page and a professional will contact you.
Custom vs. Prefab Garages
Sometimes the thought of a prefab garage sounds like it could be cheaper and less of a hassle but that's not the case. Custom garage builders know exactly how to make your new garage durable and designed just the way you want. A prefabbed garage typically cannot be customized.
When you build a garage from the ground up, you are in charge of every detail. You choose the size, the materials, colors and more. Garage builders are helpful as in they will guide you with the details but, ultimately, you are the one in charge of what you want.
Garage builders also enjoy building garages from the ground up because they are much more durable. A prefab garage is not rooted in your property. If you want a truly custom garage, you will use garage builders to pour the foundation, flooring and other elements.
Professional Garage Builder in Elgin
Garage builders can help build garages in any budget. Chicagoland Garage Builders is happy to offer limited lifetime warranties too. We know you will be delighted with your custom garage and to ensure your happiness, we offer an 18 month guarantee on the labor of your project.
Call Chicagoland Garage Builders today at 708-343-5200 or fill out the form on this page and we will be in touch.
Contact Us
Enter Your Info Below: