Garage Builder in Bolingbrook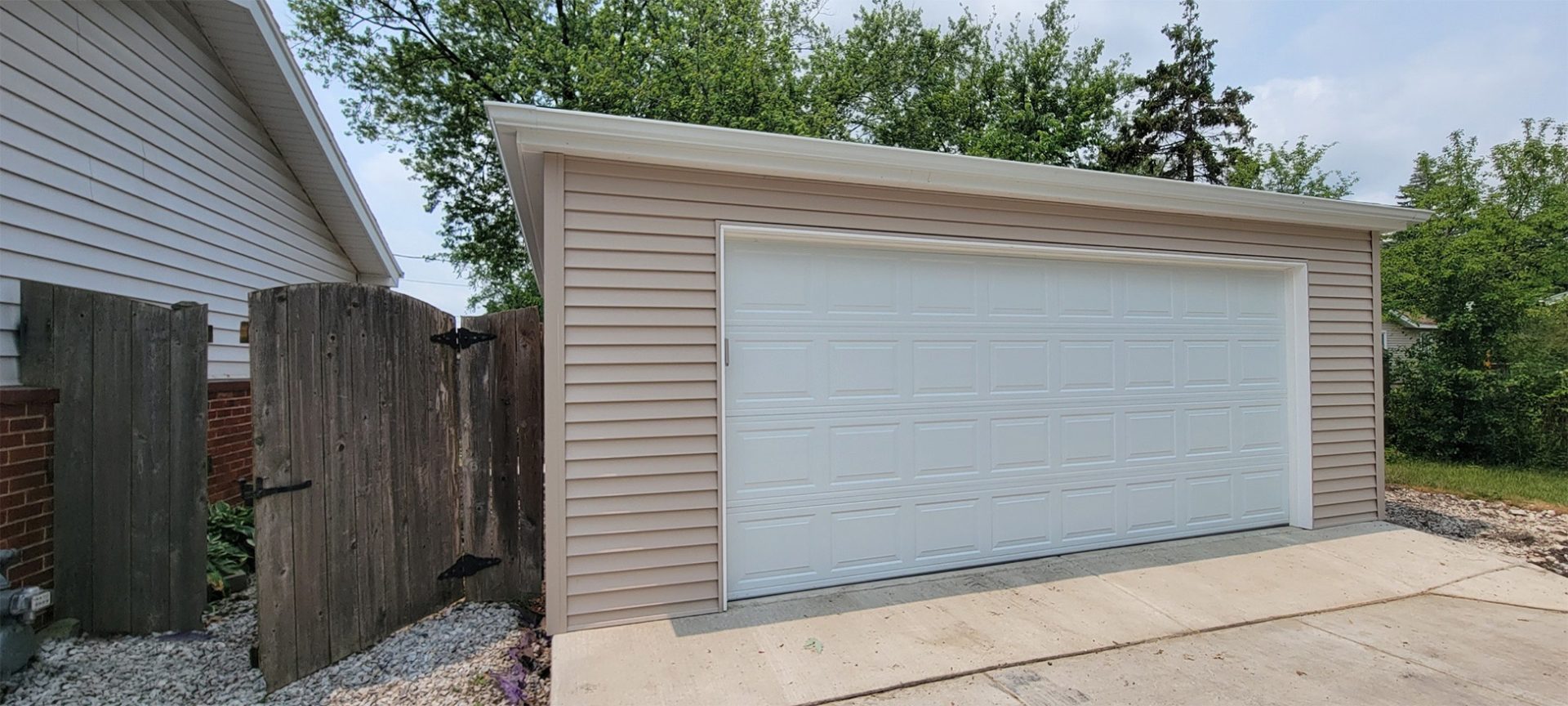 Garages are essentially used for much more than just parking your car these days. Depending on your lifestyle, it's possible you spend a great deal of time in your garage. Some people do crafts that use tools from their garage. There may even be a number of people who just enjoy sitting out and watching the cars go down the street from the comfort of their garage. If you need more space or just need a garage in general, you need to contact a Garage Builder soon.
Garage Builders are the contractors who will help walk alongside you through the entire garage building process. Chicagoland Garage Builders can be reached at 708-343-5200 or by filling out the form on this page so we can schedule a time to come out and give you a quote on your new addition.
It's All About the Timing
It may sound wrong but truly the best time to call your Garage Builders to start your new garage is either late winter or early spring. Having the ground frozen and the air dry makes it easier to dig a foundation and then pour concrete.
There are different stages of garage building and it doesn't always need to be done at once, if you're not in a hurry. If you begin your build in the spring, you can have the roof done in the summer or even early fall. Many people choose to space their project out so, staying in touch with your Garage Builder will help keep the project running smoothly.
Quality Service Just For You
Chicagoland Garage Builders have been in business many years. We offer quality work and we only use quality products and materials. We are the one stop shop Garage Builders that you need. Pick up the phone today and call 708-343-5200 or fill out the form on this page to get your project started.
Contact Us
Enter Your Info Below: