Custom Garage Builder in Chicago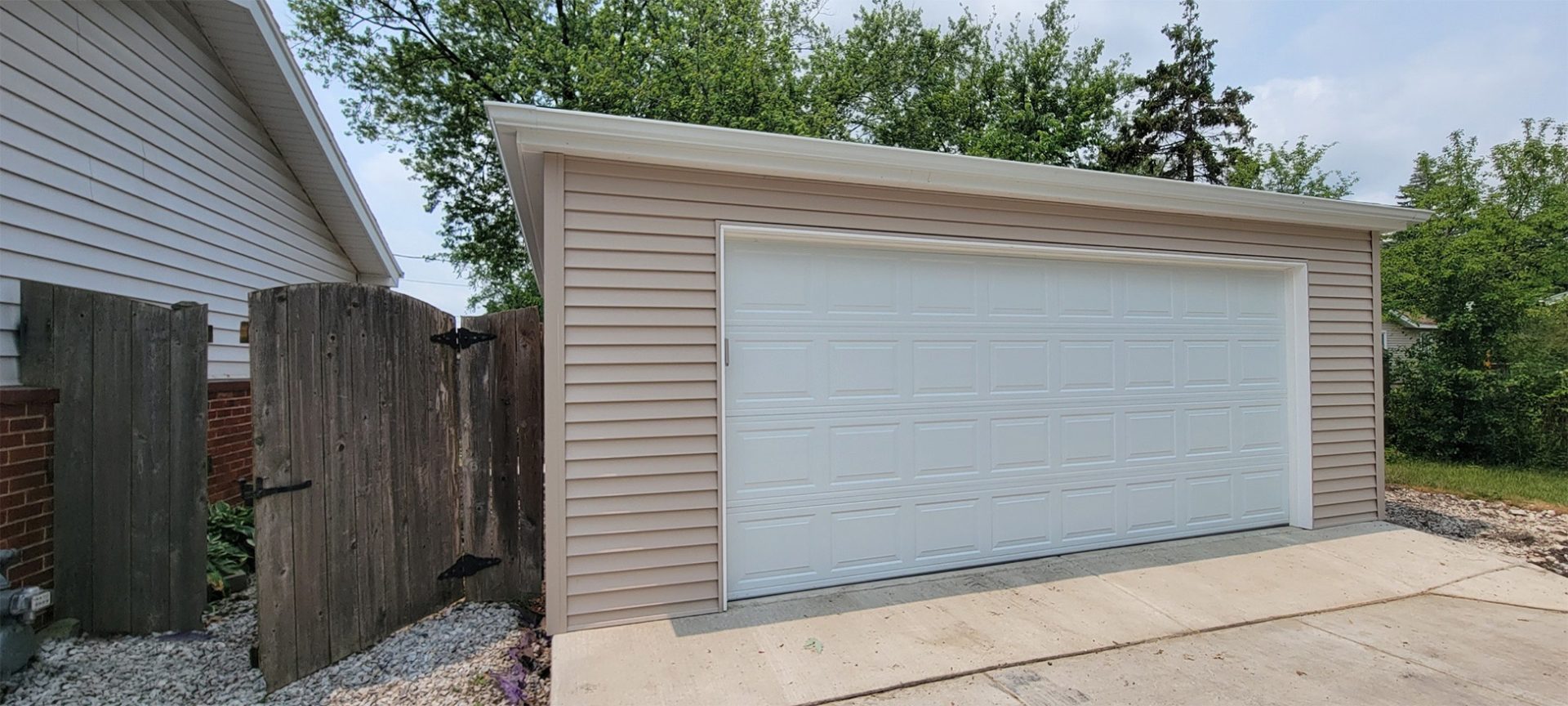 Your garage is for more than just your car. It could be your extra storage for valuables, where you house your kid's bikes or other toys or even your new workshop. Whatever the use is, it's important you have the professionals at Chicagoland Garage Builders handle your project.
Our experts come with years of experience. We are licensed, bonded and insured too. Our knowledgeable staff is waiting to answer all your questions. Call us today at 708.4.GARAGE (442.7243) or fill out the form on this page and a specialist will call you.
Truly Unique Chicagoland Garage Builders
We don't only build top quality garages but we also offer services for sheds, concrete work, demolition services and more. Consider us your one-stop shop for any garage building services. Whether you have an existing garage/shed or need new construction, we're happy to send out our experts to provide a free no obligation quote.
Our experts will show you predesigned garage plans or we can custom design your vision. We take pride in our work and offer on-site hand framed construction. The quality you will receive is impeccable. All of our structures come with a 1 year warranty so you can feel confident in your choice.
Unlike other garage builders, we offer additional services which include electrical packages, insulation, optional keypads, etc. Our custom designs will add so much value to your already beautiful existing home.
Affordable Garage Options for Every Budget
We understand that every budget is different and we want to make sure you're getting the garage or shed you want. We offer budget friendly options that include an easy financing plan, if needed.
Your dream garage or shed awaits you. Just pick up the phone and call us at 708.4.GARAGE (442.7243) or fill out the form on this page and we'll get back to you soon.
Contact Us
Enter Your Info Below: